Phantom Retractable Screens for Doors, Porches & Windows
Our retractable screens offer all the advantages of a concealed screen system. Our screen frame virtually disappears when not in use because it is uniquely designed to mount in the recess area of most doors and windows. Phantom Screens are easy to use and can be installed on a single entry door, slider or French Patio door.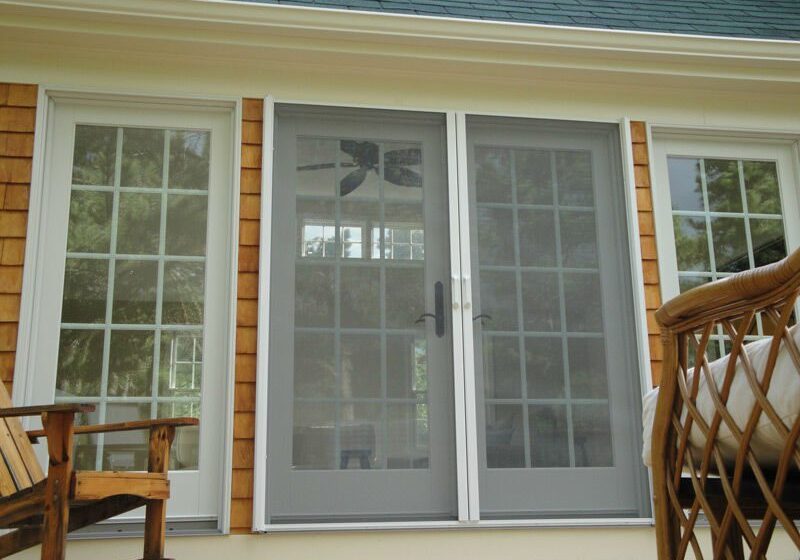 Motorized screens can be used for any size opening. They keep bugs out and allow you to enjoy your outdoor living spaces such as porches and patios.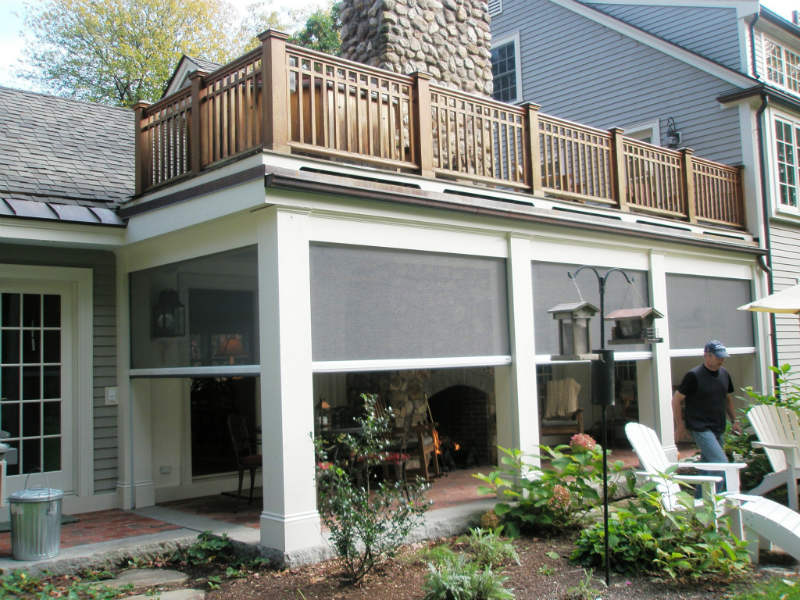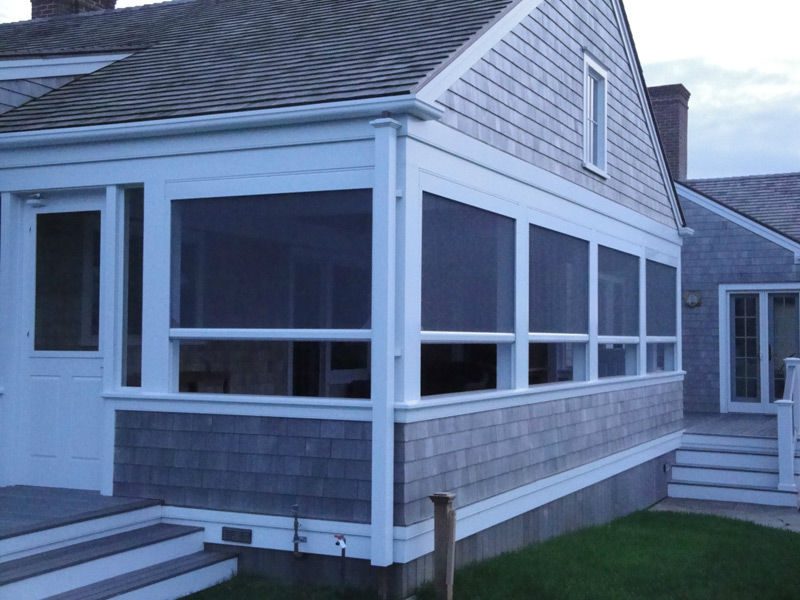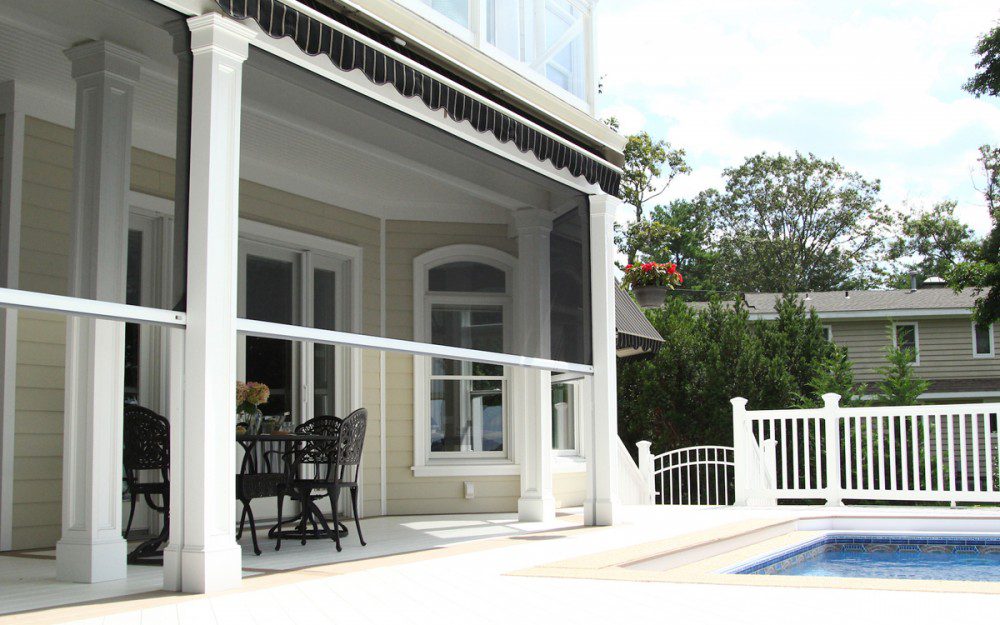 We offer a full line of manually operated and motorized Solar Shades for both interior and exterior applications.  Many homeowners and businesses are choosing to install solar shades inside their windows so they can enjoy the views outside yet still block the sun's powerful rays keeping homes and businesses cool.
Offered in many colors and openness types to block as much or as little sun as you need.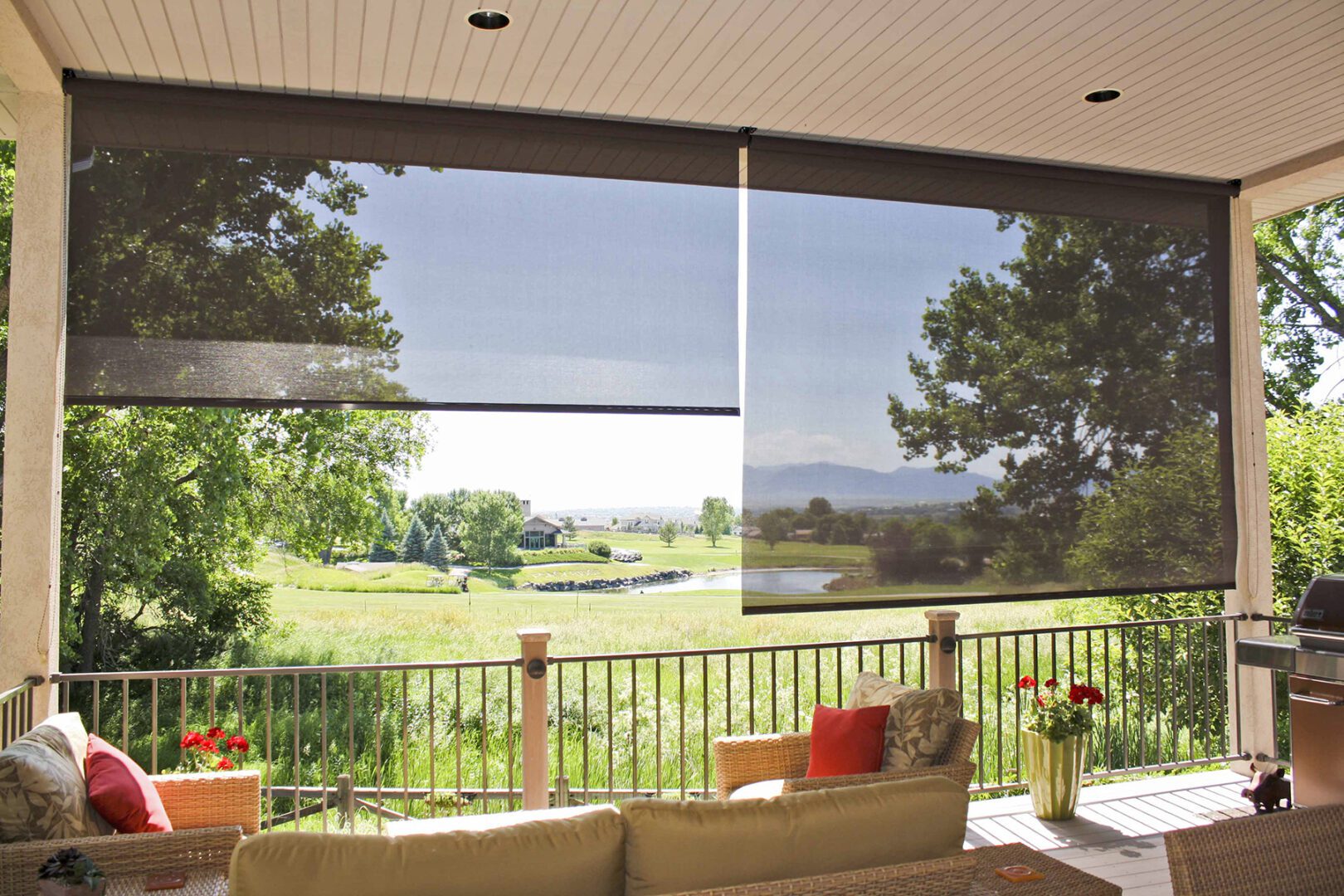 Clear Vinyl panels offer homes and businesses the opportunity to keep the weather out and extend the season by closing in an area such as a porch or deck.
They can be manually operated or motorized to operate at the push of a button.  Many clients opt to combine these products with Radiant Heating to make use of areas almost year round such as that favorite space to entertain or just watch the big game.