Home & Business Awning Professionals
Cape Cod Retractable, Inc.
Cape Cod Retractable, Inc. can provide you with several awning options for your home or business. We offer Residential Retractable Awnings, Commercial Awnings, Fixed Frame Awnings and Specialized Awnings to cover areas such as Pergolas.
Retail awnings are used for business entryways and storefront windows. This is an attractive way to highlight a company's location and can also have signage or logos for customers to easily identify where you are located. Awning designs come in many styles, colors and fabrics. Sunbrella fabrics not only look great, they are fade resistant and with proper care, will last for years.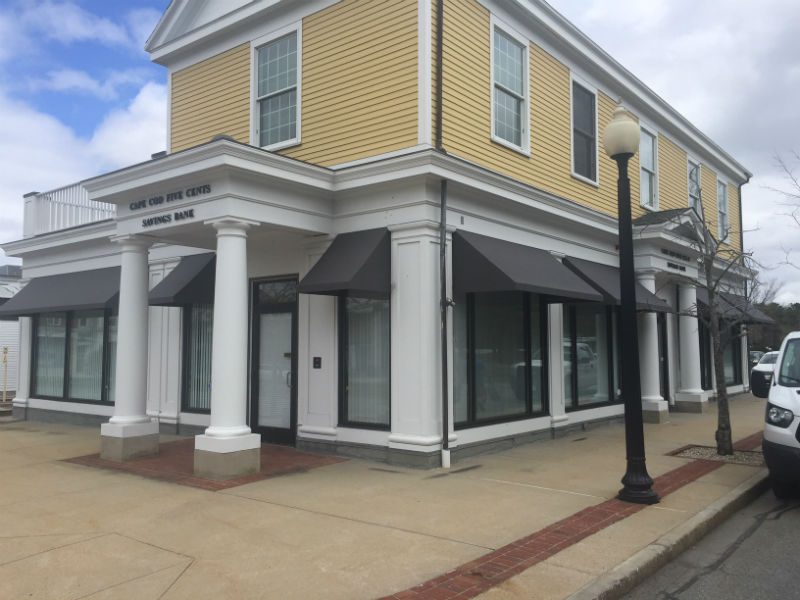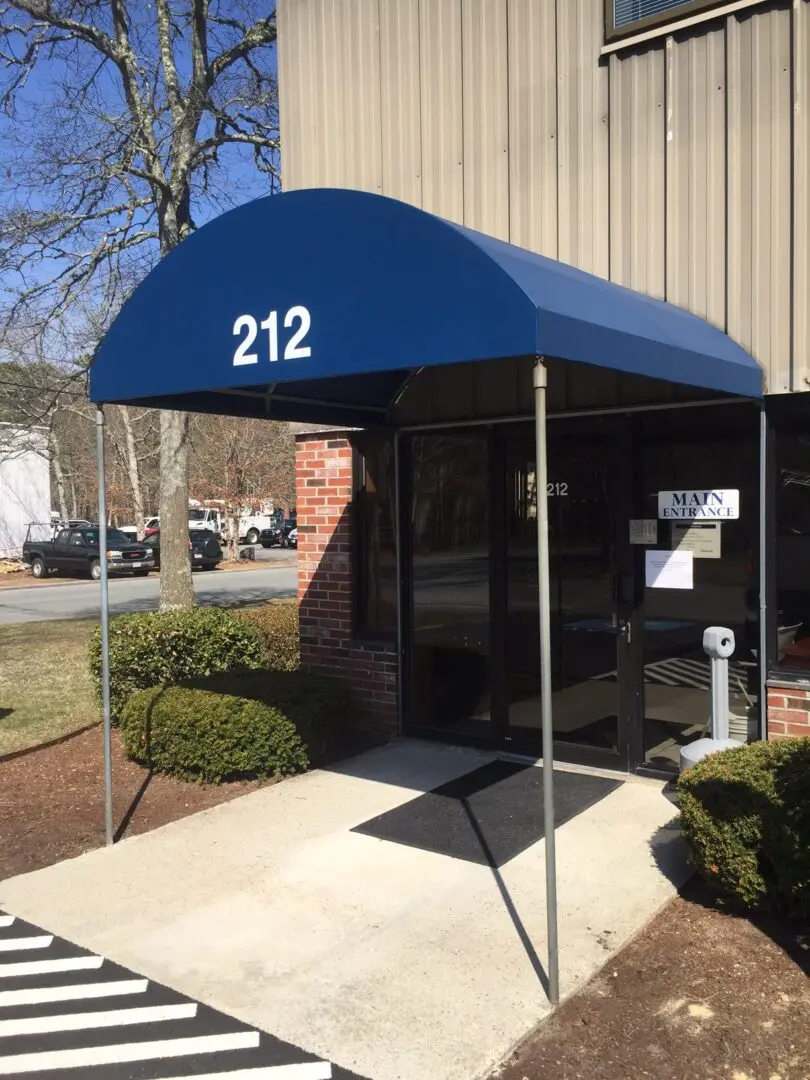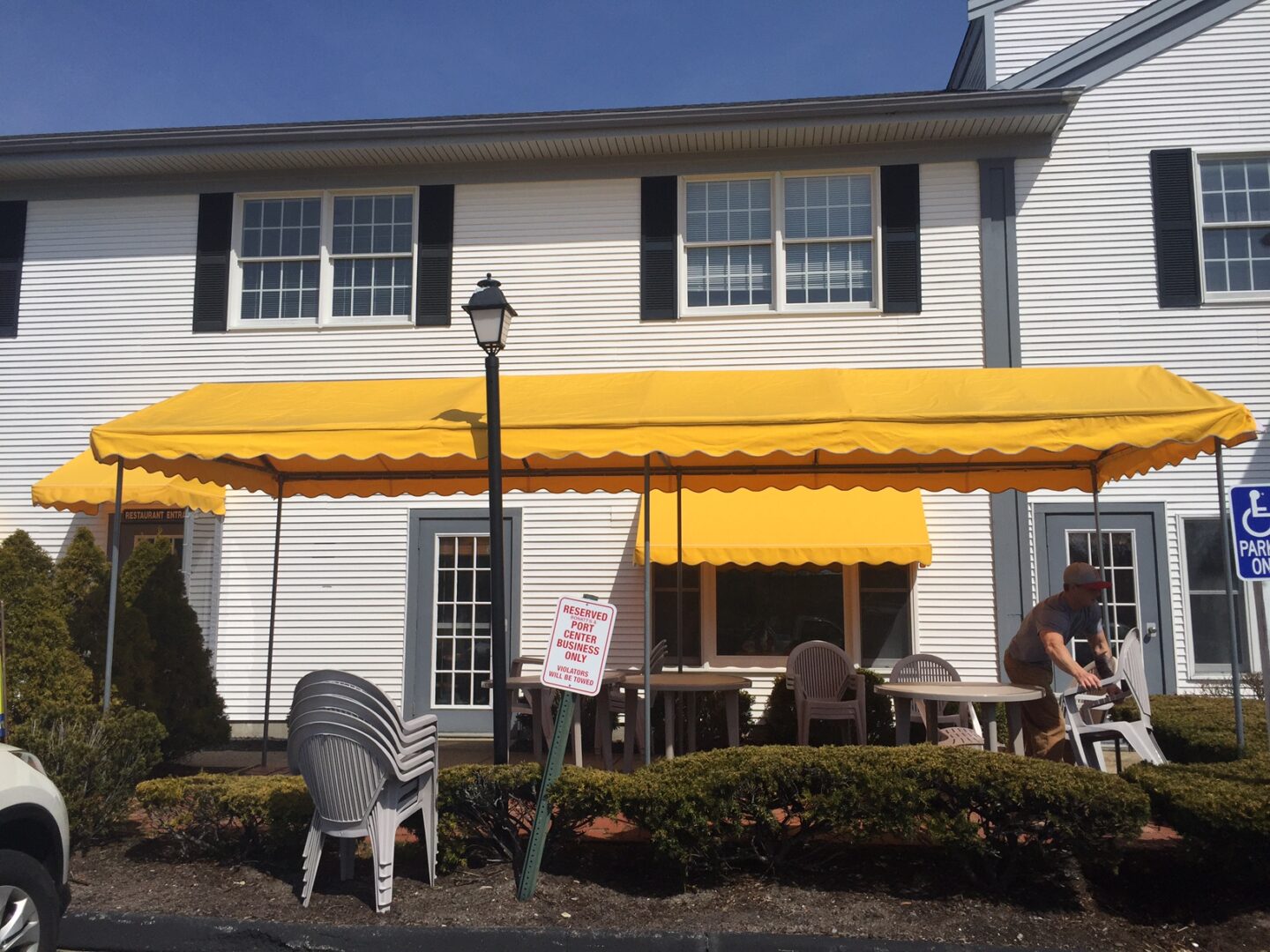 Retractable awnings come in many colors and fabrics. Whether you choose a motorized or manual operation, an awning will enhance your outdoor living space, while adding to the value of your home. With proper care, your awning will last for many years. We also offer accessories such as awning lighting, wind sensors and drop down screens that cut down the sun's glare.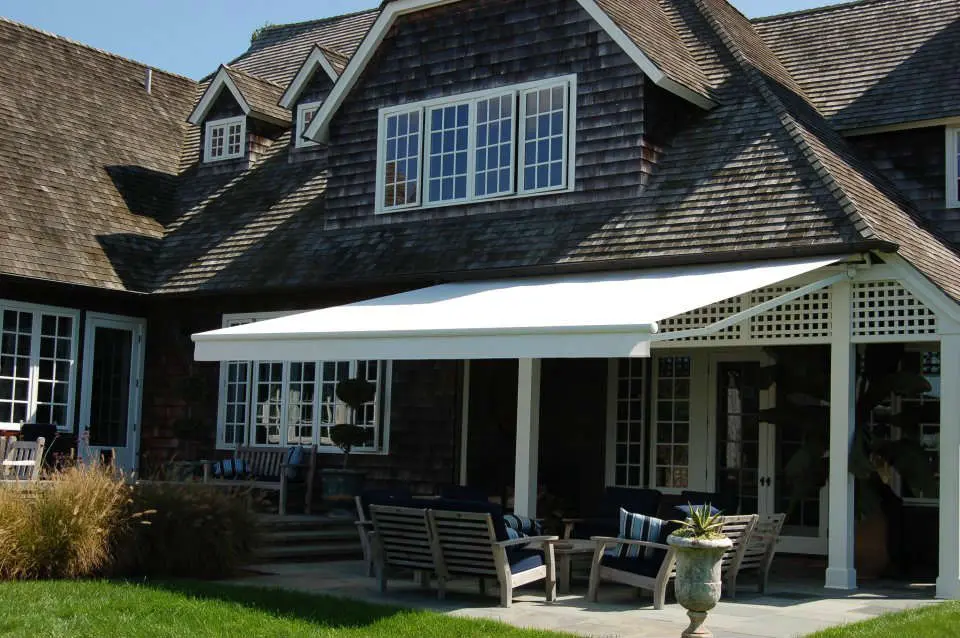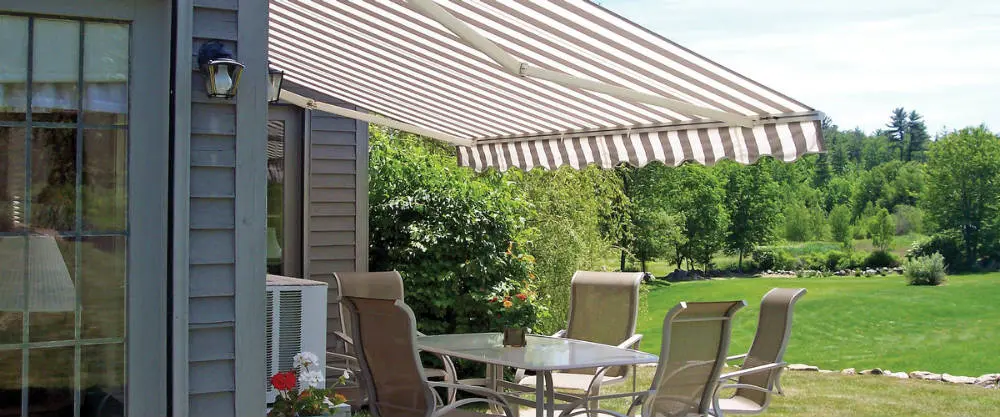 We provide many different type of window awnings to cover the smallest to the largest windows. 
From fixed frame, folding frame, solar powered and motorized window solutions.  We can provide any solution for your window needs with over 200+ fabrics from Sunbrella.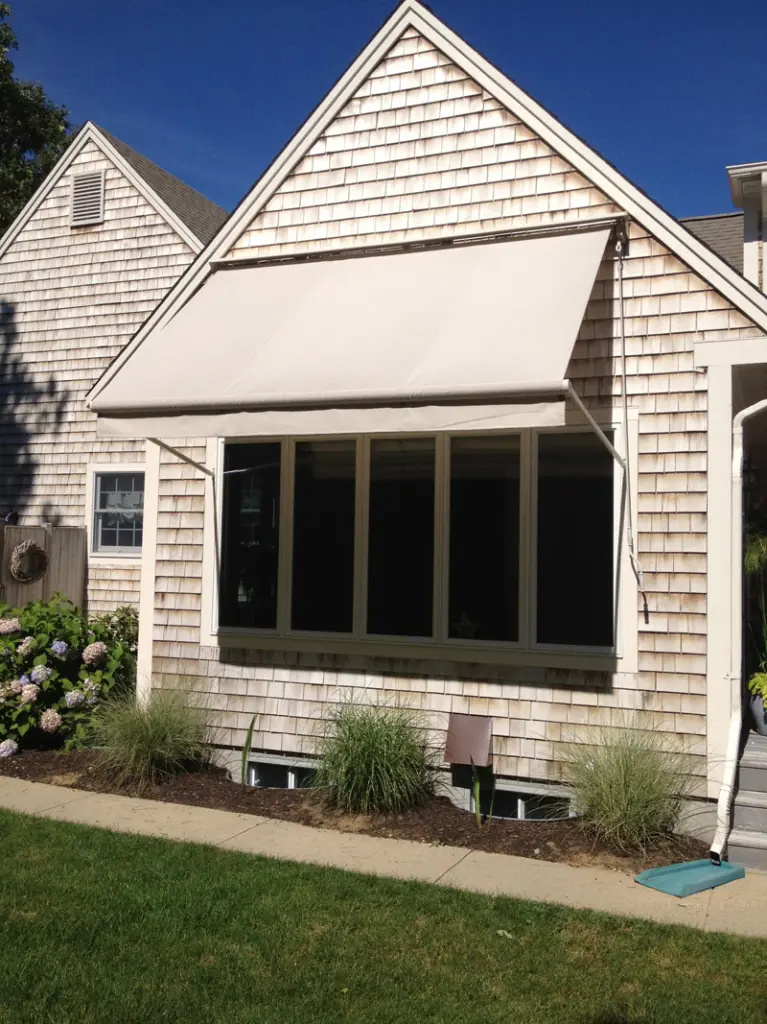 We can fabricate a fixed frame awning or canopy to cover almost any outside area of your home or business. This option is perfect for a deck that doesn't lend itself to a retractable awning, a large patio that needs shade for relaxing or a restaurant that would like to provide an "outdoor" eating area in just about any kind of weather. Fixed frame awnings/canopies can be fabricated with Sunbrella acrylic fabric or a vinyl fabric – both come in a wide variety of solid colors or stripes. We can also install clear vinyl roll-down sides to protect against inclement weather and wind conditions.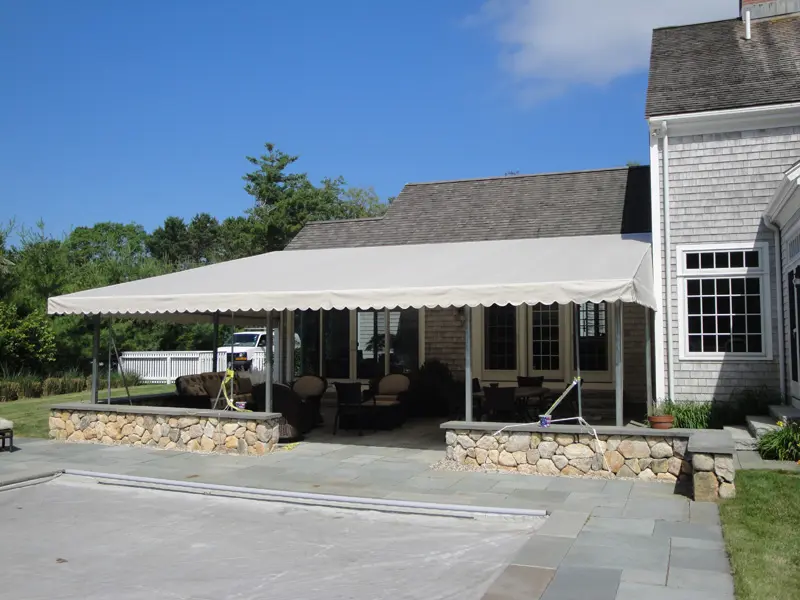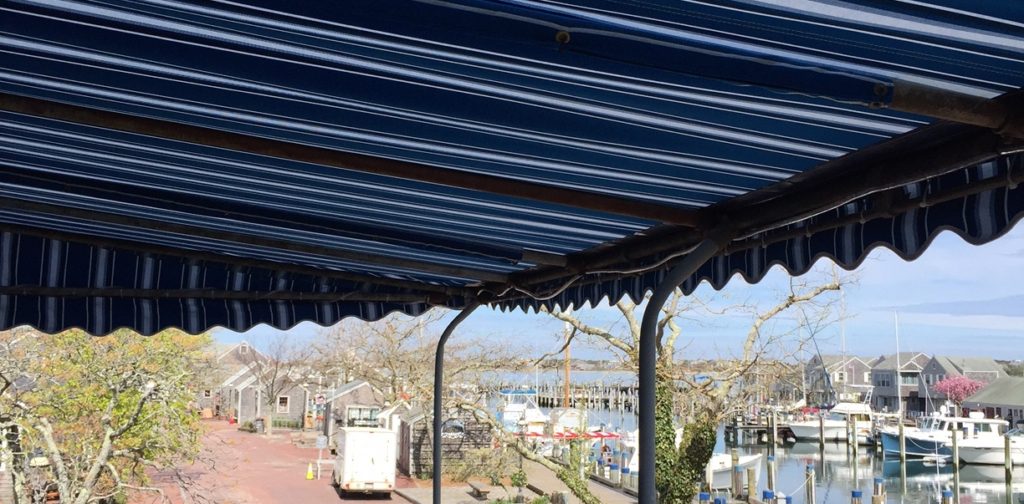 We offer the only solar powered window awning currently available and they come in widths from 3 ft to 8 ft.  The awning is controlled from your smart phone or mobile device and comes in many powder coated frame colors to match your house trim with over 100+ Sunbrella fabric colors.  It includes a built in wind sensor to close in windy conditions and can be programmed to open and closed at specific hours of the day, or based on if the sun is out at all.  For colder seasons, it can be programmed not to open below certain temperatures.
Call us to learn more.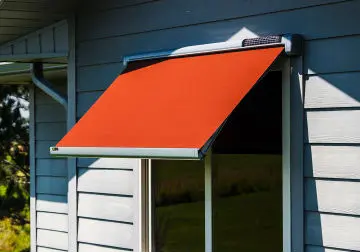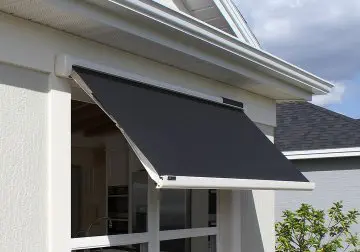 We offer a full range of aluminum awnings for doors and windows.  Ranging in may sizes, colors and projections.  Call us to get a free measurement and see the options
available.  They have great door coverage and can be used for commercial applications.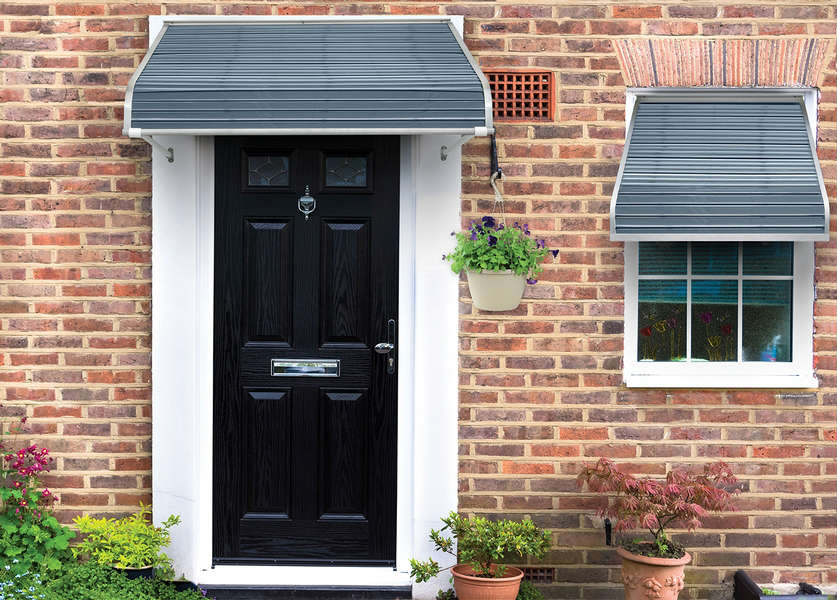 Professional Awning Cleaning & Maintenance Services
Let Cape Cod Retractable professionally clean and maintain your awnings for lasting beauty and longevity. Our professional team can: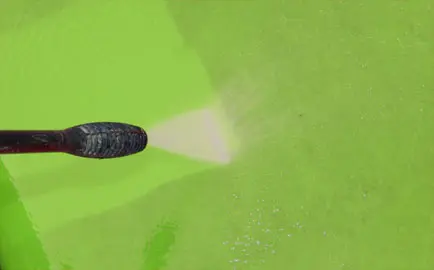 We also provide seasonal storage and installations/take downs of: